Using Greywater in your Garden
Greywater includes waste water from bathtubs, showers, washbasins, and clothes washers and is a great way to save water in the landscape. The California Universal Plumbing Code was updated in 2010 to make greywater easier than ever to install, use, and maintain. The best-performing greywater systems do not require tanks, filters or pumps to get greywater out to your plants. Greywater systems use mulch basins to allow surges of greywater to infiltrate slowly into the soil. Mulch basins are dug around shrubs, fruit trees, brambles and vegetables whose edible parts do not come in contact with the soil. Graywater compatible soaps can be found at local grocery stores and most medium-high water use plants are compatible with greywater.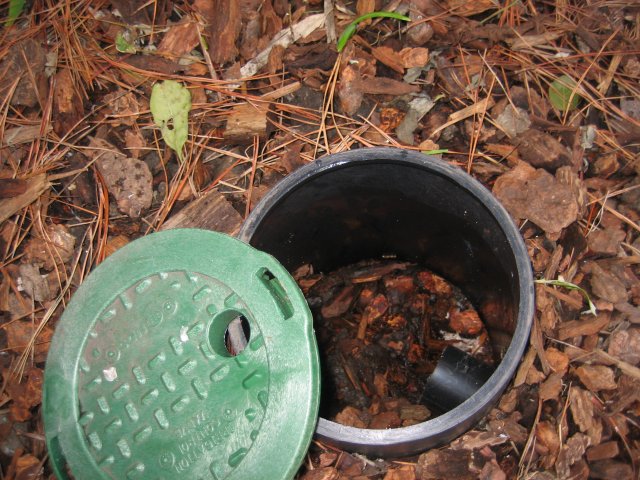 Greywater will save you money on your water bill and will also allow you to continue watering during utility curtailment periods due to drought. There are three common ways that greywater in the home can be re-used in the garden.
Laundry to Landscape - This method connects a three-way valve to the clothes washer waste hose, with one side going back to the sewer or septic and the other side exiting the house and out to the landscape. The washer on the pump pushes the water via PVC or polyethylene pipe/tubing to outlets in mulch basins. These systems are the least expensive to install and do not require a building permit.
The 3 way valve sends laundry water to a greywater irrigation system or the sanitary sewer or septic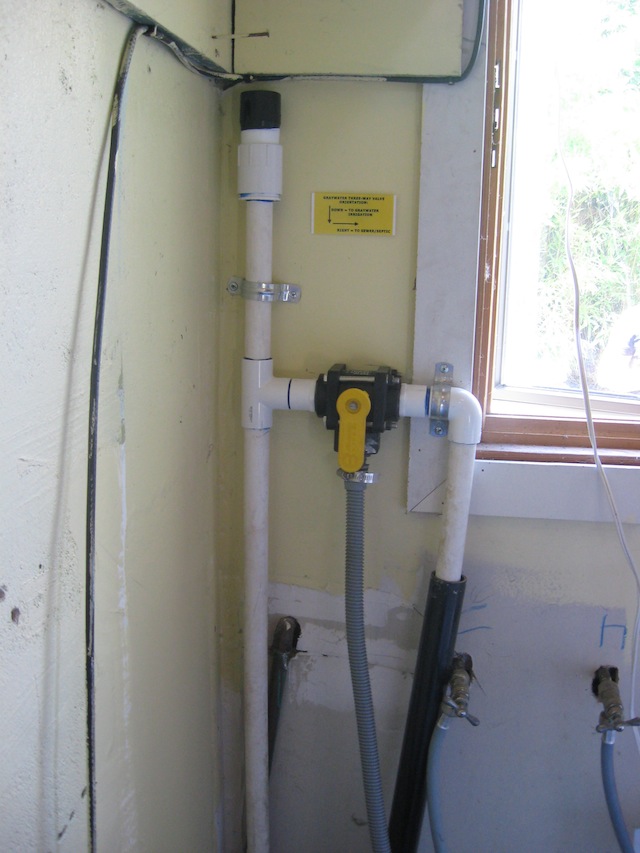 Branched Drain - This method uses gravity from other fixtures in the house to transport water to mulch basins surrounding plants. ABS pipes transport the water from under the house and then branch out to individual plants in the landscape. Since the three-way valve is affixed to the plumbing waste lines, a permit is required to cut into those pipes.
This greywater branched drain piping is separate from the automatic irrigation system and ends in mulch basins.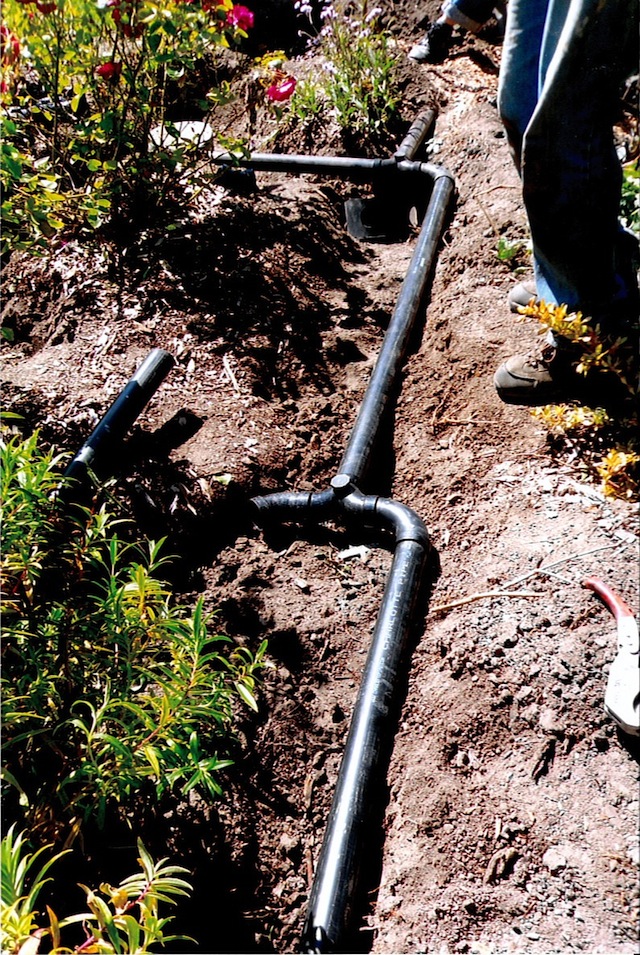 Pumped Systems – Effluent pumps may be required to send greywater to plants on flat or uphill landscapes that cannot be irrigated by gravity. Installing a pump increases system costs and maintenance.
Branched Drain Greywater is distributed into the garden through a separate ABS piping system.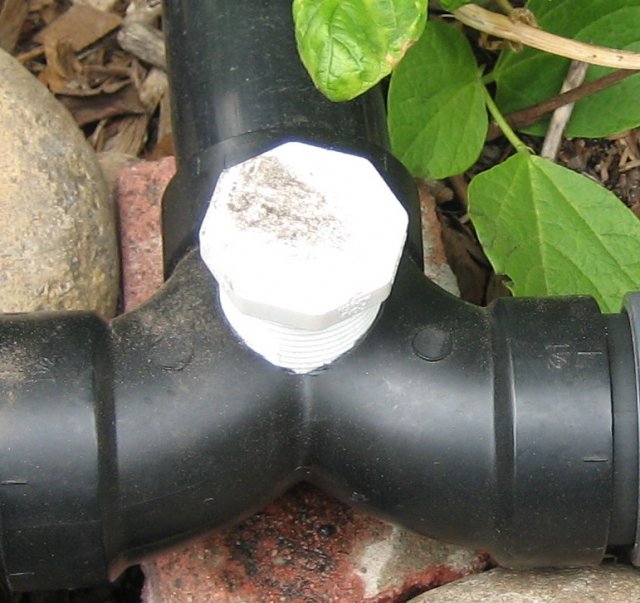 For more information about greywater systems and hiring a greywater system installer, visit centralcoastgreywater.org.
Join the 100 Greywater Systems Challenge in 2013!
Smart gardeners know how to save money on their water bill and this year there is a special greywater installation promotion that will help you do just that!
Sign up for our DIY trainings at: centralcoastgreywater.org